Start-up Performance Management Package - Download Whitepaper
The Ed Tech Unicorn Go Student already has it - our smart Start-up Performance Management.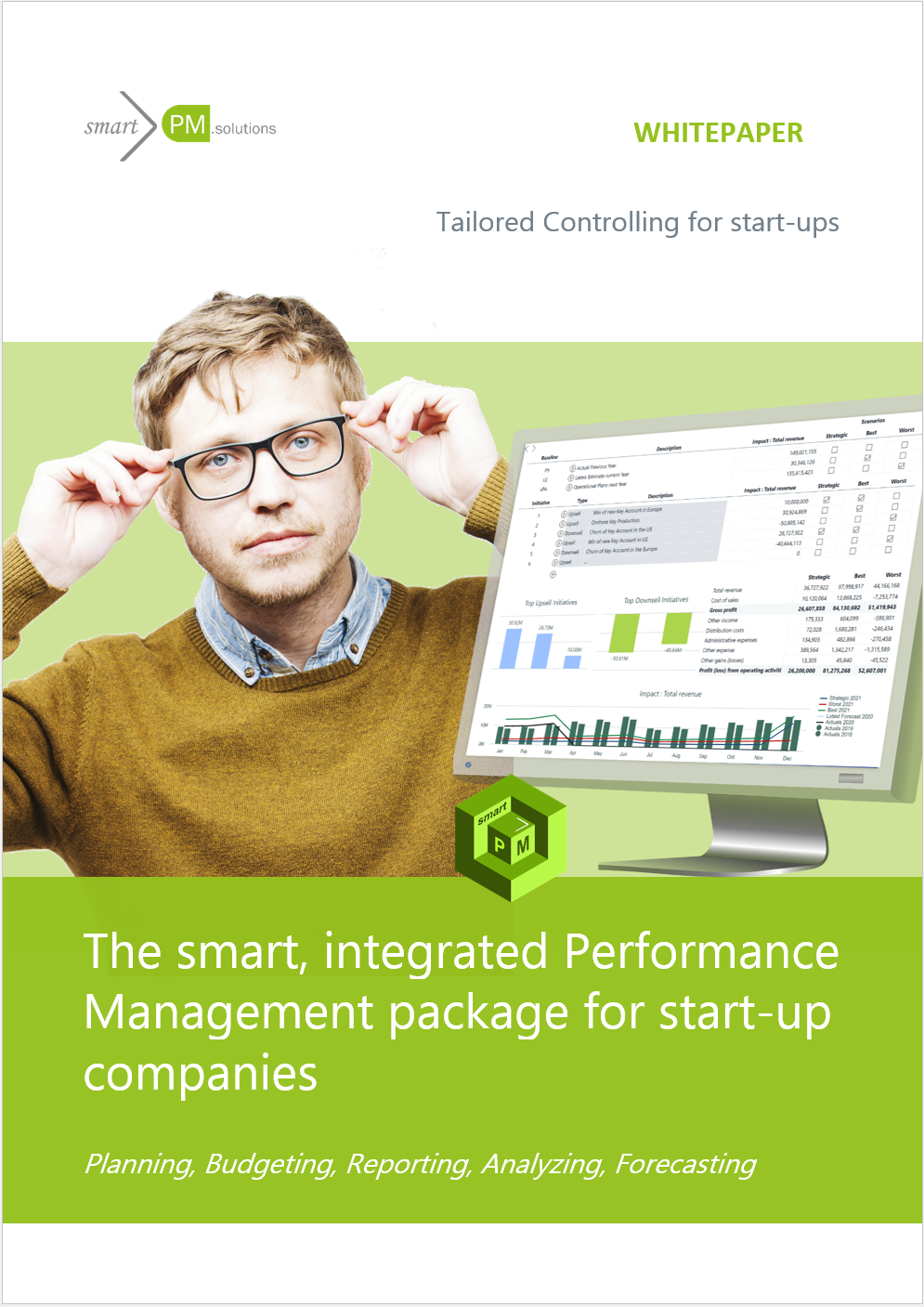 Fill out and read Whitepaper!
Read here why you need it:
Give your growth structure and leverage best-practice CPM ('Corporate Performance Management') content, tailored for start-ups



Answer all control-related questions 100% quickly, easily and reliable, e.g. what sales you can expect in the next few years, whether you have your cash flow and financing needs under control or how your company value is developing!


Plan, analyze, report and forecast fully integrated with highly flexible software that adapts exactly to your requirements (MRR, ARR, retention rates, ACV, TCV)


Simulate the impact of decisions on the company's results with scenario comparisons and value driver analyzes


As your start-up grows, the smartPM Performance Management solution can grow with it: All modules can be used alone or in combination and can be adapted almost without limits. Revenue planning, reporting, HR planning, sales planning, marketing and product planning, integrated financial planning, etc.
Fill out the form and read everything you need to know about the "smart, integrated performance management package for start-ups" >>