Risk management & -controlling Download Whitepaper
Why is a risk management system useful?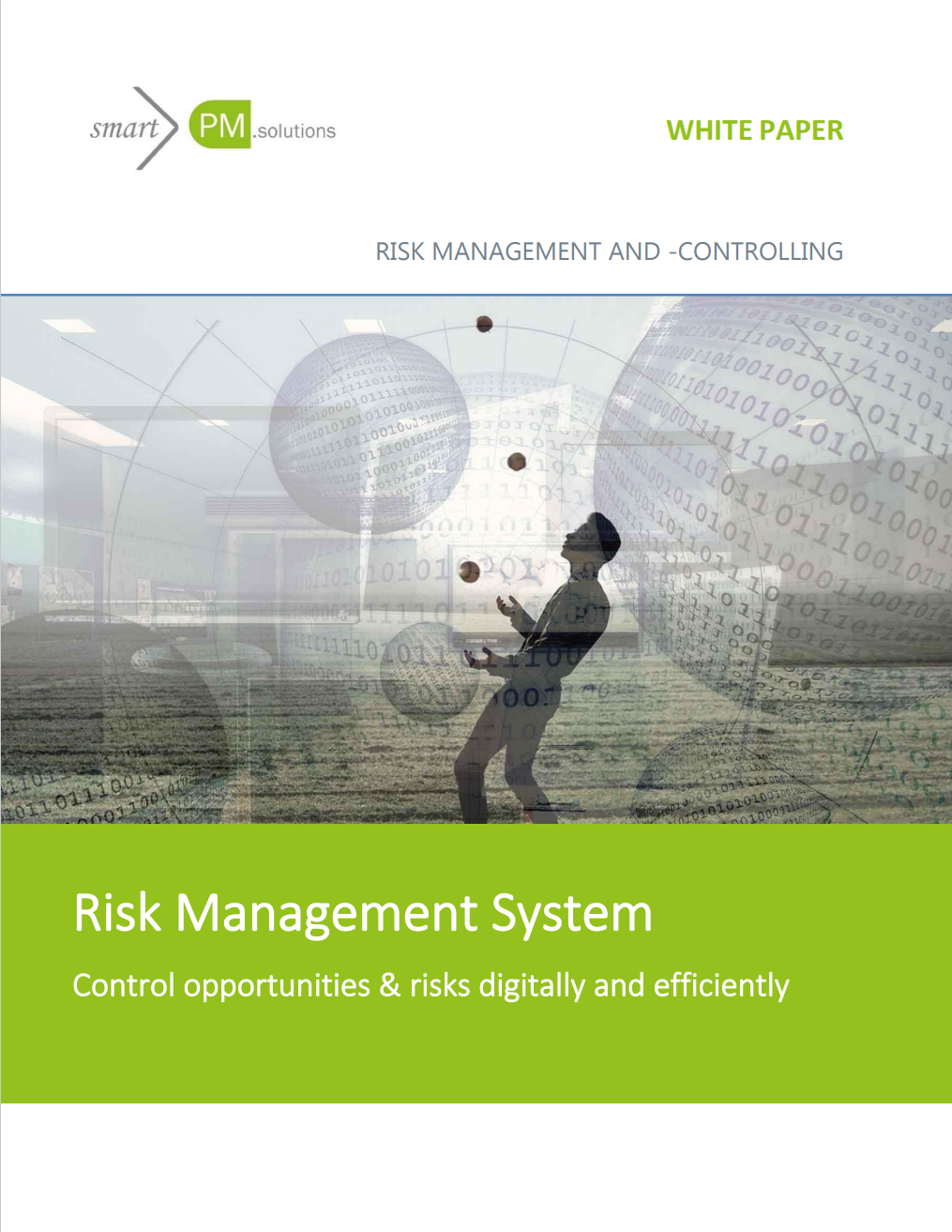 Fill in and read Whitepaper!
smartPM risk management workflow including role and authorization concept as a guide in the system
A standardized risk recording & identification including description: Dashboards risk overview, impact, interconnection, value etc. for reliable decision-making, aggregated and with drill-down to individual risk level
Risks are continuously monitored and clearly visualized.
Increasing the quality of decisions and improving performance. Furthermore, an increase in efficiency and transparency and consequently a positive value contribution to the company's success
Cover a professional risk management system in 5 easy steps: identification, collection, analysis & approval, monitoring and reporting

Fill out the form now and read everything you need to know about "Risk Management & Controlling" >>