Corporate Real Estate Controlling Praxis proven CRECS model in 4 steps - Whitepaper Download
The all-new Corporate Real Estate Controlling System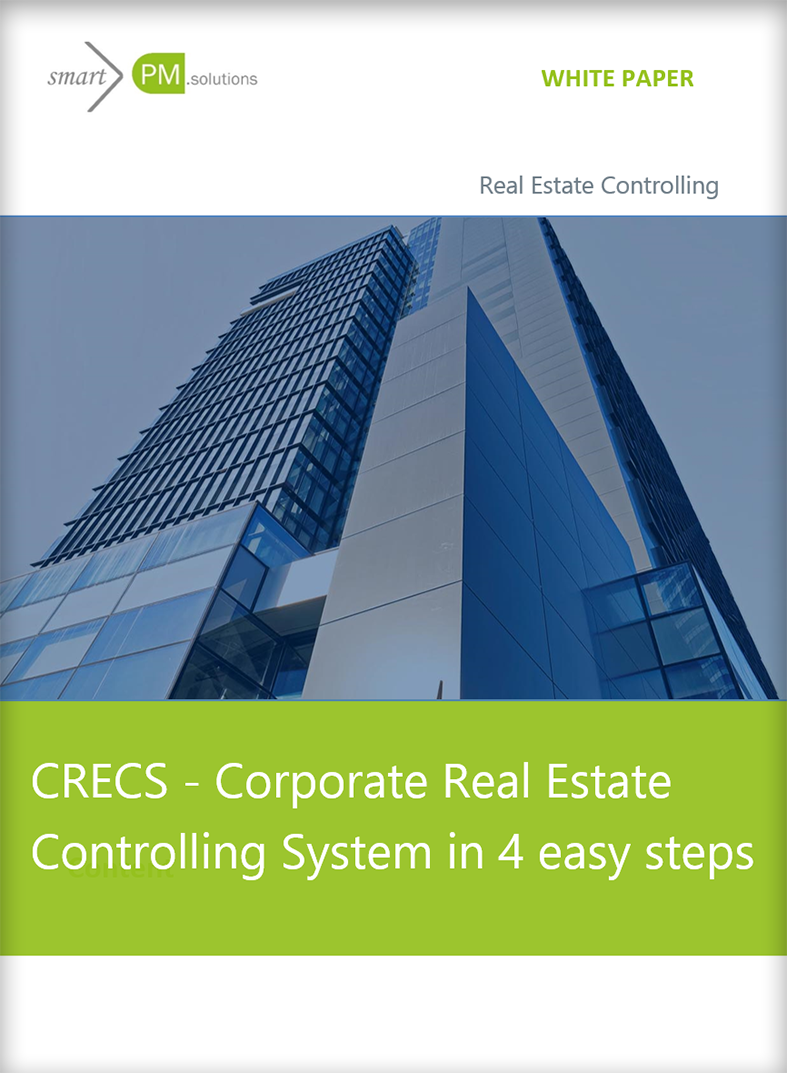 Fill in and get Whitepaper!
In the course of digitization, technology-based corporate real estate controlling systems (= CRECS) are proving to be very successful. They support real estate managers with targeted measures to increase the value of real estate from ongoing management or later sale.
The goal ist to optimize the real estate portfolio in terms of the company's strategic investment goals and risk strategy. Our Whitepaper explains, how the praxis-proven CRECS Workflow guides real estate managers and controllers to
integrated, 100% reliable data,
risk and external financing control,
predefined KPIs (LTV, WALT, IRR, LFL, etc.),
automated analysis, rolling forecasts,
reporting and communication functions and
pre-simulation of decisions that have an impact on the entire company.
Learn more about CRECS in the Whitepaper. Complete the form and start reading right away!