6 steps to optimize projects & project portfolios. Always keep an overview of all projects and the project portfolio.
How to get the most out of your projects and project portfolios?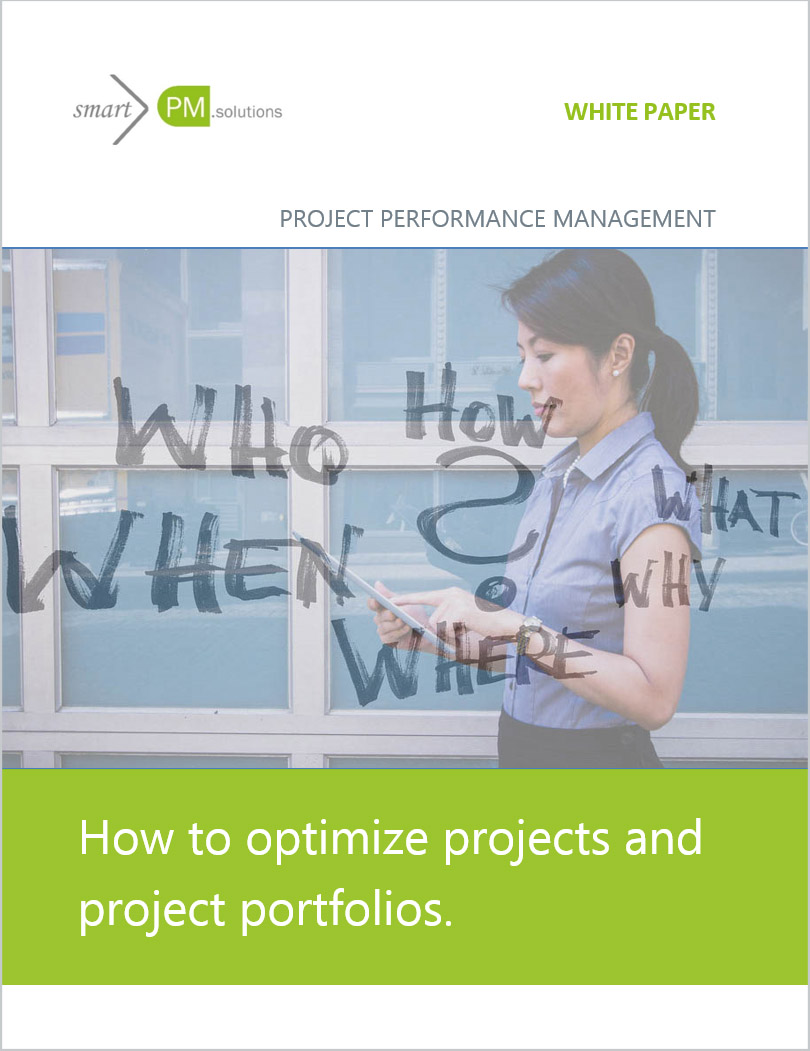 Fill in and get the Whitepaper now!
Get the Whitepaper and gain valuable insights in how to:
The 6 steps to efficient project controlling and portfolio optimization - a success model based on scientific findings and numerous practical projects from which you are guaranteed to benefit.
Predefined structures, roles and processes from project submission to project completion.
Project budget caps, and how they help to achieve massive cost savings.
Massive Project Controlling improvements through milestone, cost, time trend analyses, rolling forecasts, ad-hoc analyses and drill-down functions into the ERP system.
Achieve complete cost and risk control.

Integrated tools for online collaboration (MS-Teams Integration, MS-Planner)

Make decisions proactively on a 100% reliable database at an early stage.
Standard reports show project performance from a profit & loss perspective, attached HR data like resource cost on skill level, purchasing cost and commitments. Rolling forecasts help challenge estimates and enable quick response to urgent matters. Cost vs. timeline comparison, deviation analysis, drill-down and drill through options to ERP systems turn strong built-in Business Intelligence capabilities into real business value.
Forecast algorithms use Artificial Intelligence (AI) to learn from past, similar projects and help predict future outcome.