Start the right projects just in time. Optimize Project Portfolio. Increase revenue. Control project cost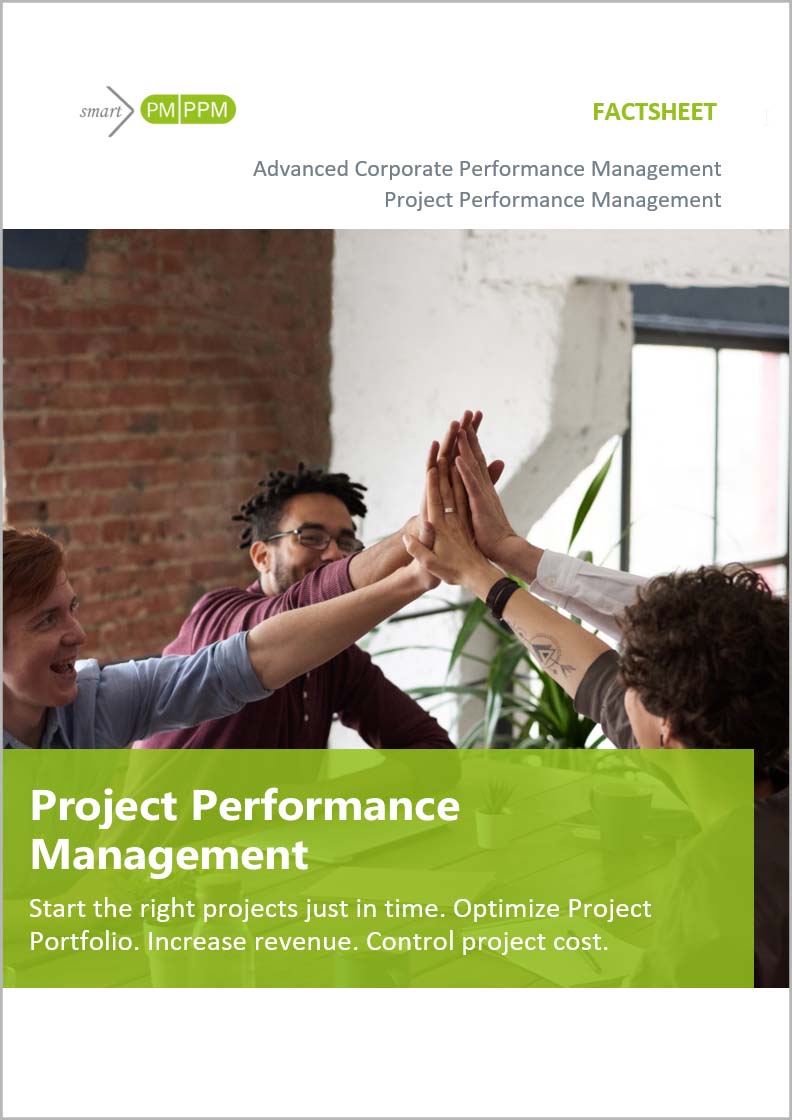 Fill in and get Factsheet now!
Project Performance Management
Get the Factsheet and learn how to:
Track / predict Project Performance with milestone-, cost- or timeline trend analysis
Control cost & risk via built in risk management and cluster cost caps
Cross-check and challenge estimates with rolling forecasts (AI-based)
Work with 'what if' analysis to simulate portfolio change ('Portfolio Balancing')
Leverage Earned Value Analysis and commitment tracker providing the full picture of available p

roject budget.

take your PM to the next level with strong online collaboration tools (MS Teams-Integration, MS Planner)

enable active decision taking at an early point of time with reporting on exceptions and strong forecasting options



Standard reports show project performance from a profit & loss perspective, attached HR data like resource cost on skill level, purchasing cost and commitments. Rolling forecasts help challenge estimates and enable quick response to urgent matters. Cost vs. timeline comparison, deviation analysis, drill-down and drill through options to ERP systems turn strong built-in Business Intelligence capabilities into real business value.
Forecast algorithms use Artificial Intelligence (AI) to learn from past, similar projects and help predict future outcome.