Integrated Financial Planning: Connect all loose ends for the big picture
Maximum decision efficiency and 100% data reliability.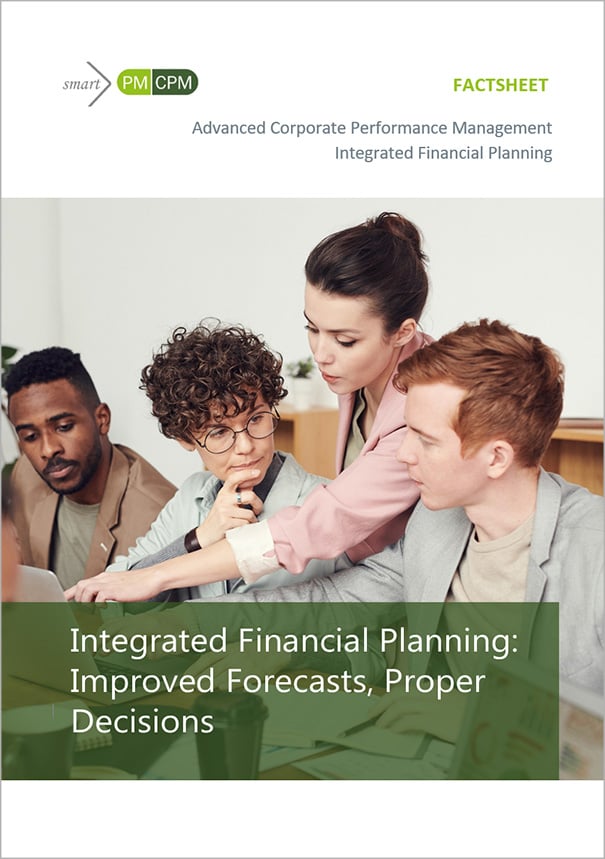 Fill in and get Factsheet now!
Integrated Financial Planning
Get the Factsheet and explore the benefits of fully-connected business planning. Learn how to:

Connect relevant data from various different sources in one single point of truth
Collect and merge sub-plan data like sales, cost or CAPEX in a unified system to automatically generate P&L, Balance Sheet and Cash Flow statement
Perform scenario-based simulations and rolling forecasts to effectively answer what-if questions
Focus on decisions with more efficient planning, reporting and forecasting processes
Reduce planning cost and time up to 50% (according to our clients)
Learn from other companies and best-practice solutions. Download the Factsheet now!