Applied AI in integrated Business Planning
Precise forecasts with complex data and many influencing factors? Find out more about the many advantages of applied AI-based planning.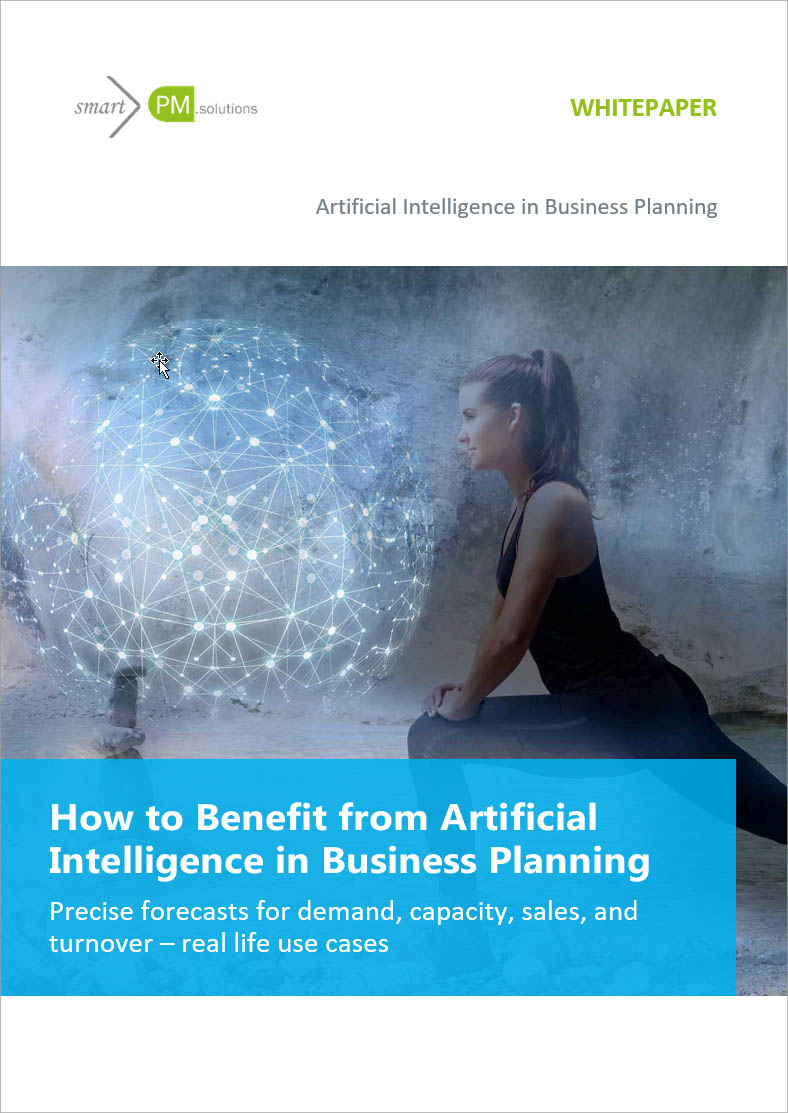 Fill in and get Whitepaper now!
Let intelligent algorithms work for you...
You will find the answers to your questions in the whitepaper:
Controller and/or Data Scientist? What statistical knowledge is required for the application of AI-based planning?
If and when are AI-based methods like neural networks the better forecasting methods than classical methods?
How is AI applied in practice and what results can be achieved e.g. in sales forecasts or sales & operations planning?
What do you do as a controller if you are not sure about the factors influencing the variable to be forecasted (e.g.: turnover, sales, demand, sales success, etc.) or if you want to consider influencing factors (stock data, sales, price changes, weather data, seasonal factors, etc.)?
How can disruptive factors be identified early on and decisions be made in an agile and data-supported manner?
and much more.

Download the whitepaper now and learn more.