4 steps to smart xP&A: Whitepaper on fully integrated business planning in 4 steps
To all CEOs, CFOs, FP&A experts, S&OP & Project-/Program Mangager ...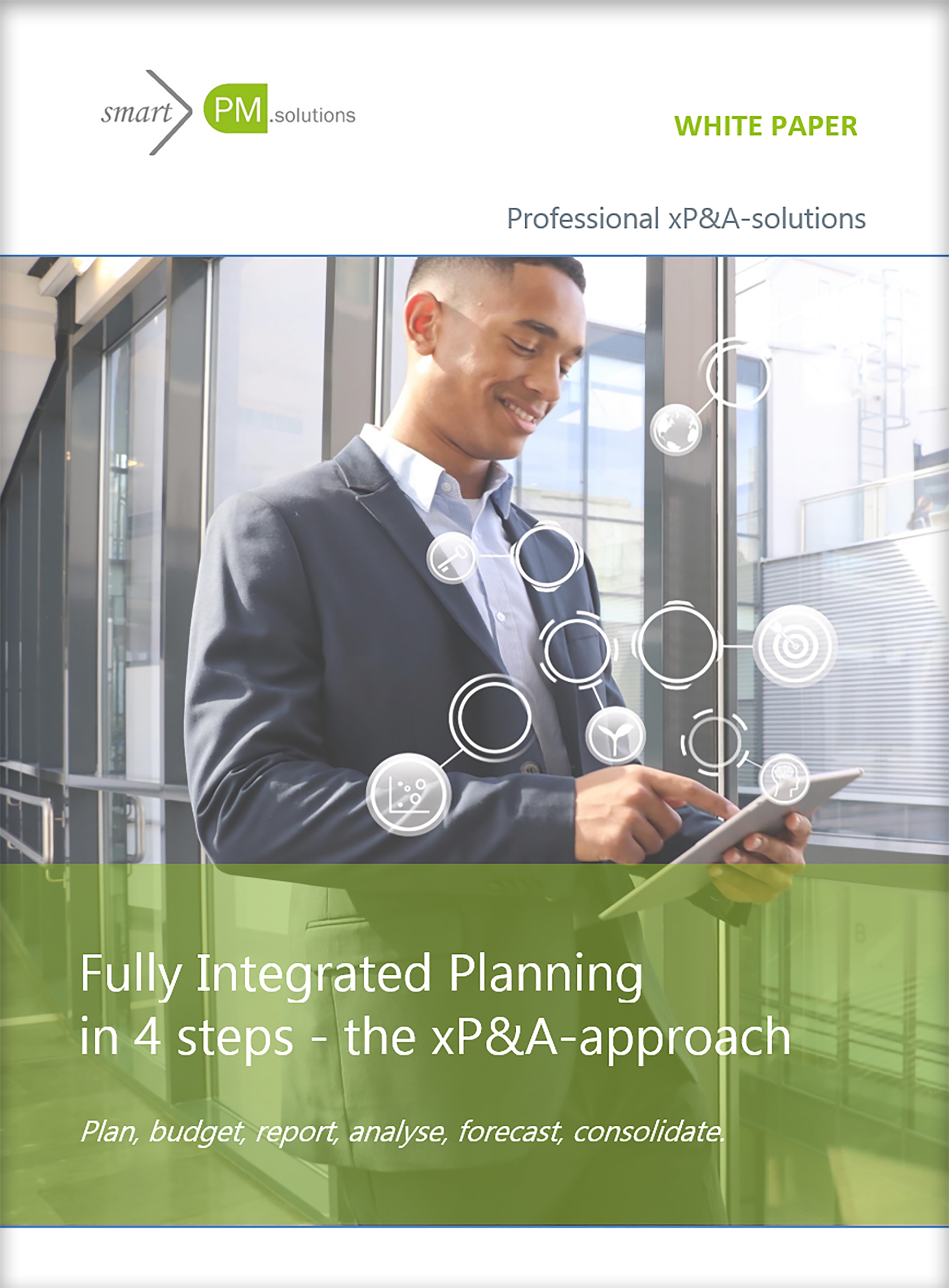 Fill in and get Whitepaper!
How to define extended Financial Planning & Analysis?
Read more about it in the new whitepaper with many practical examples and valuable instructions.

Find out which 4 steps have to be taken to get to fully integrated corporate planning and which corporate areas are included in it.
Improve planning, reporting, analysis and forecasting quality by adopting the recommended 4-stage FP&A process for efficient management
Achieve 100% data reliability and benefit from less effort in actual data preparation and processing - consolidate all decentralized, department-owned data. Leverage professional skills - strengthened by controlling technology
Monitor and adjust S&OP, Project/Program performance, HR, Marketing and Sales Performance to increase company success
Focus on highest value tasks - Build the foundation for fast and substantial in-depth data-driven decisions
Be supported by efficient, automatized processes using the latest findings of scientific research, e.g. AI-based data analysis and forecasting
Follow the smart workflow - strategy, planning, analysis/monitoring, action and adjustment. Answer all questions of your management immediately and without effort.
Complete the form and get the whitepaper right away!